For the upcoming EU elections we will interview Pirate Party top candidates – and current Pirate member of the European Parliament, Julia Reda – in short 10-15 minute audio/video interviews (playlist here).
The first interview is with Julia Reda, current member of the European Parliament for the Pirate Party in Germany.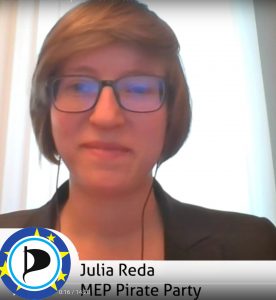 Julia looks back on her work for the digital agenda as a Member of Parliament (MEP) and talks about important topics still on the table. She looks ahead to the upcoming European elections, and her own future after Brussels.
---
interviews: Rico Brouwer, Raymond Johansen, Bailey Lamon
Pirate Parties International, Potkaars.nl